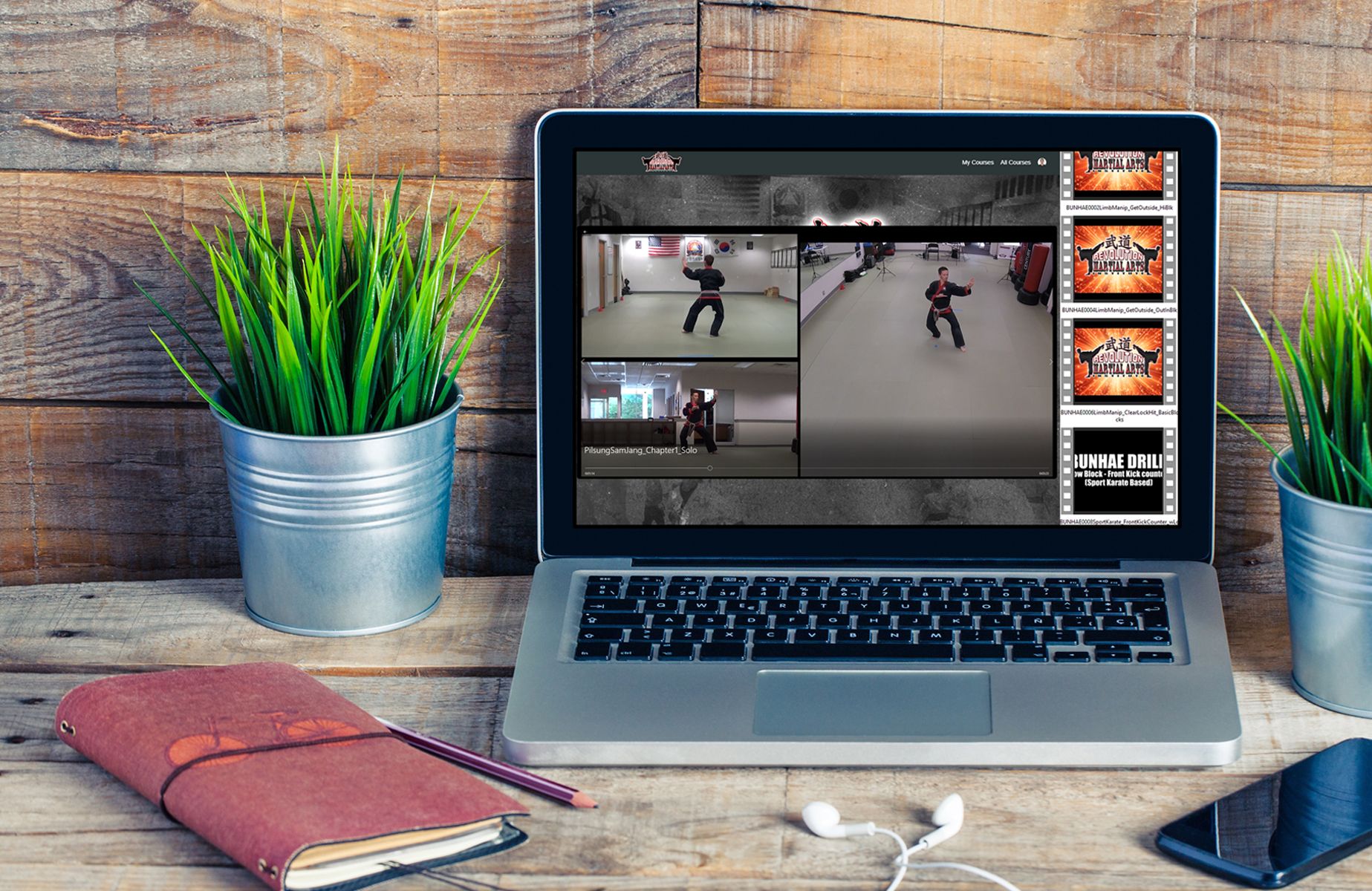 Revolution Martial Arts Online Learning Course
Are you looking to learn martial arts skills online and on your own time? If so, you have come to the right place!
Revolution Martial Arts Institute offers an online learning program that will give you the opportunity to learn as if you were in-studio.
Beginners will learn proper etiquette and bowing protocols as if they were an official member of our academy. The student will be taught how to properly block, kick, and strike in the same manner which is taught in-studio.
Online members will have the option to upgrade to class archive access and private virtual classes when they feel they are ready for the next step. Students achieving new ranks will unlock further training videos for each new belt achieved.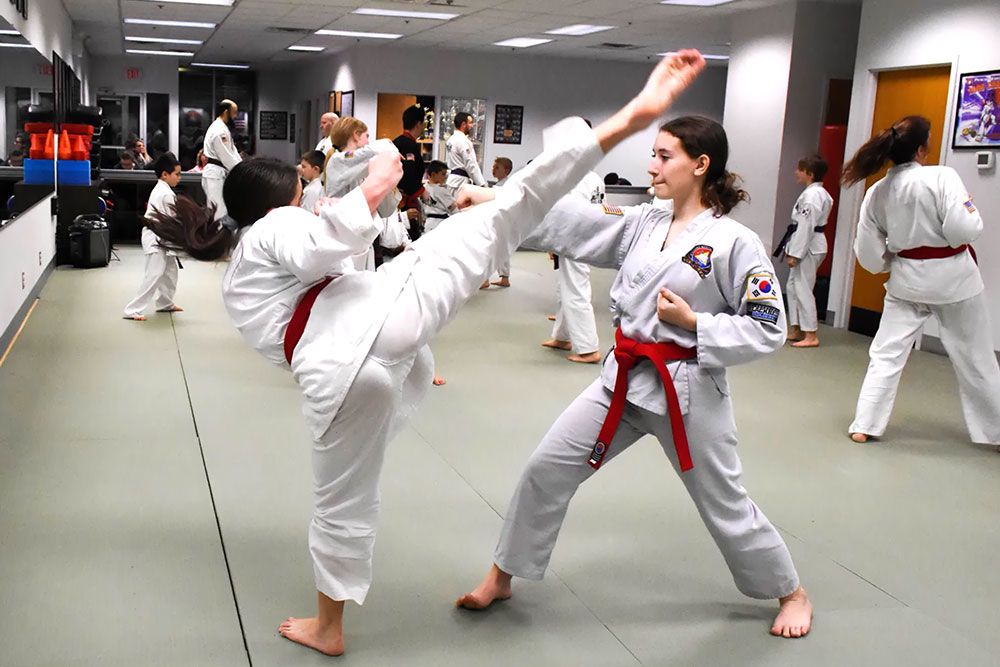 The Workout of a Lifetime
Never get lost in a sea of clunky exercise machines again! This isn't just a gym, it's a martial arts studio and the benefits you'll achieve far surpass those from a regular workout. Rather than basic movements like lifting and pulling, with martial arts you're utilizing the entire body with exercises that target every muscle group you have! You're not just toning your body and getting in shape, you're learning balance and coordination as well. The constant movement will keep your blood flowing and your body will feel great because of it!
It's a Personal Development Journey
Most activities offer a few hours of enjoyment but don't really offer much beyond that. With Martial Arts, however, it's not just a cool activity… It's the start of a personal development journey.