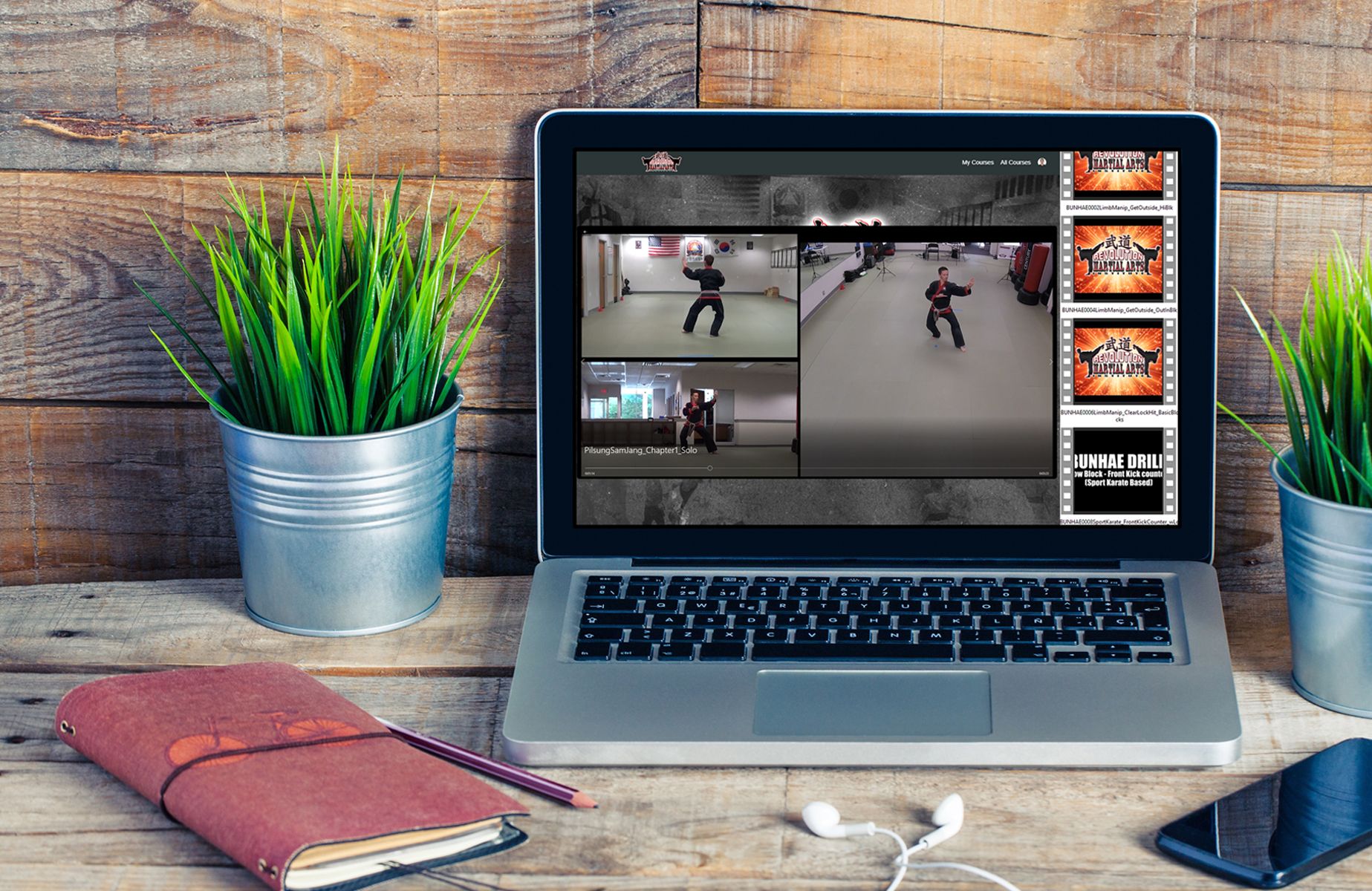 Revolution Martial Arts Online Learning Course
Are you looking to advance your martial arts skills online and on your own time? If so, you have come to the right place!
Revolution Martial Arts Institute is introducing an online learning program that will give you the opportunity to learn as if you were in-studio. The material is so advanced that at the end of the course, if you feel confident with your skills, you can test for belt promotions.
Beginners will learn proper etiquette and bowing protocols as if they were to be an official member of our academy. The student will be taught how to properly block, kick, and strike with the style that is taught in-studio.
Online members will have the option to upgrade to class archive access and private virtual classes when they feel they are ready for the next step. Students achieving new ranks will unlock further training videos for each new belt achieved.