Meet Our Team
At Revolution Martial Arts Institute, we have a small, dedicated staff to help guide you on your way to personal excellence. We are honored to have the opportunity to be a part of that journey. All our staff members get certified in CPR and possess all the appropriate clearances to ensure the utmost in professionalism and safety for you and your family.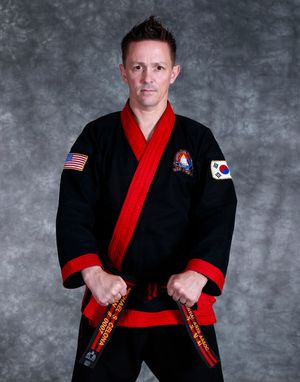 MASTER MICHAEL S. CELONA
Master Michael S. Celona – Owner/Founder & Senior Master Instructor
Revolution Martial Arts Institute was founded in January of 2012 by Master Michael Celona, Currently a 6th Degree Black Belt in The Korean art of Pilsung Moo Do (which translates roughly as "The Martial Art/Way of Certain Victory). Master Celona brings over 30 years training and 23 years teaching experience and martial arts knowledge to the greater Swarthmore, Springfield, and Ridley areas. He received his 6th Dan in 2019.
Master Celona began his martial arts training in 1990 at Shin Karate Institute in South Philadelphia under the instruction of Louis Marvil. Since then, Master Celona has developed a passion for the Martial Arts; his thirst for knowledge has been the driving factor in turning a childhood activity into a full-blown lifestyle and career. As a young Martial Artist, Master Celona witnessed the many exciting demonstrations and performances of his instructors and was inspired to someday perform as well. In 1992 he was selected as the only brown belt child out of many red and black belt teen and adults to be a member of the East Coast Demonstration Team. Out of 20+ candidates, only Master Celona and a Black Belt were chosen. Master Celona received his Black Belt in 1994 and in 1997 started teaching part time for Sal Zangari at Top Gun Karate in South Philadelphia.
From 1997 to 1999 Master Celona attended the Art Institute of Philadelphia, where he earned a degree in Computer/Traditional Animation and Graphic Design. After his graduation, Master Celona worked as an Animator for MTV, VH-1, and AOL, all the while still making time to train and teach. Later, Master Zangari opened another studio branch in Southampton, PA and the school was renamed American Black Belt Academy. Master Celona took a more active role in teaching students. While teaching at American Black Belt Academy, Master Celona's passion for demonstration enabled him to be the studio's Demo Team Captain and coordinator for the years 1998 through 2002 in South Philadelphia and 2002 through 2007 in Southampton, PA
In Late 2007 Master Celona opened his first studio in Northeast Philadelphia. It was there that he learned about being a studio owner. Master Celona honed his teaching style during this time and produced many fine martial artists and successful competitors at his first studio. In 2010 he merged his studio with Master Marvil's Top Gun Karate and continued his full time teaching at the Chichester branch.
Always an avid competitor, his belief is that competition brings out the best in us. In color belt divisions at the WTSDA regional 8 tournaments, Master Celona brought multiple medals home in 1992, 1993 & 1994. In 1998 Master Celona began entering Adult Black Belt divisions. His accomplishments include a 1st and 2nd place at the 1998 and 1999 Ozzie Wright Championships, Multiple 1st, 2nd and 3rd place finishes at Kwon's Tri-State Open in 2000, 2001, 2002, 2003, 2004, and 2005 all in Forms, Fighting, Weapons and Breaking. Master Celona also has Multiple 1st, 2nd and 3rd place finishes from the National Fight for Cancer in Atlantic City 2003, 2004, 2006, 2008, 2010, 2013, 2014, and 2015. Also Multiple 1st, 2nd and 3rd place finishes at the Battle of Baltimore World Championships from 2005 to 2010. Master Celona has won 6 Grand Championships and has been a Finalist for Grand Champion an additional 5 times. In Team competitions either as a member or team captain Master Celona has placed 1st four times.
Since 2014 Master Celona has also been training in Brazilian Jiu-Jitsu and currently holds the rank of Blue Belt under Ray Matikonis from 302-BJJ Team Balance in Delaware.
Master Celona has also received training in the defensive use of firearms and has completed level 1 and level 2 pistol training under NRA certified instructor Bill Walters, and has completed Tim Kennedy's Sheepdog Response Level 1 and Carbine Training Level 1.
Today, Master Celona's focus is primarily in, furthering his martial arts education, deepening his understanding, as well as teaching and bringing the best out of his students.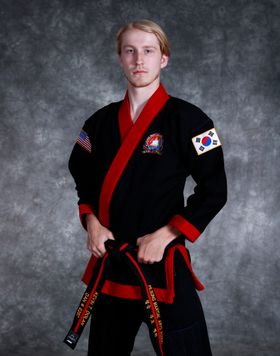 Kevin Dolan
Kevin Dolan - Master Instructor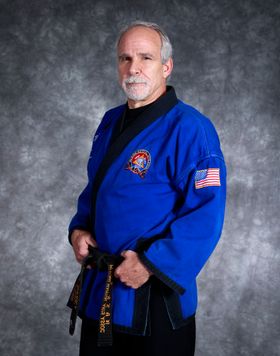 Hal Shorey
Hal Shorey - Assistant Master Instructor
Hal Shorey is a 3rd degree blackbelt in Pilsung Moo Do, having trained at RMAI since 2012. Previously, he spent 8 years studying the Bok Fu style of Kung Fu. In his teaching, Mr. Shorey emphasizes skill development for practical self-defense.
When he is not teaching Martial Arts, Dr. Shorey is an Associate Professor of Clinical Psychology at Widener University and also runs an outpatient psychotherapy practice in Swarthmore, PA.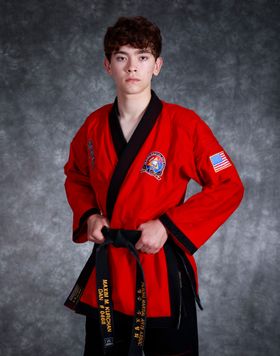 Maxim Kurchan
Maxim Kurchan - Instructor
Assistant Instructor Maxim Kurchan has been training in martial arts for 10 years and assisting/teaching for 3. Maxim began his training when he was 5 years old at Revolution Martial Arts under Master Michael Celona. Since reaching 2nd-degree black belt Maxim has been instructing and teaching frequently at RMAI.
Assistant Instructor Maxim Kurchan is CPR certified.
Maxim has won multiple 1st, 2nd, and 3rd place awards in tournaments such as the Pilsung Martial Arts Association Championships and Garden State Championships. Going as far as qualifying for grand champion in the garden state championships.
Apart from Martial Arts Maxim is enrolled in high school. And actively helps the community through his boy scout troop.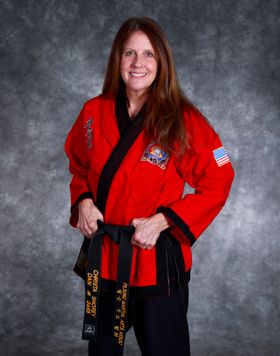 Christa Shorey
Christa Shorey - Instructor
Mrs. Shorey is a second degree black belt and has been training at RMAI since 2016. She has participated in several Pilsung Martial Arts Championship Tournaments, winning multiple first place awards in forms, breaking, and sparring. She also trains in Brazilian Jiu-Jitsu.
In addition to assisting and instructing karate, Mrs. Shorey has also taught cardio kickboxing. She also runs an after-school karate class at AIM Academy in Conshohocken, where she is an elementary English Language Arts and Structured Literacy teacher. When she's not working or training, you can find her with a book in her hand, playing the piano, painting, or camping with her family.